Dosido #22 Pre-Roll | 1g
$16.00
Description
Dosido #22 Pre-Roll
*Cannabis and Sales tax will be add at checkout.
Do-Si-Dos is an indica-dominant hybrid with qualities similar to its parent, OGKB, a GSC-phenotype. With glittering trichomes, bright pistils, and lime green and lavender leaves, this strain is a feast for eyes. Its aroma is pungent, sweet, and earthy with slight floral funkiness. These classic OG aromas blend nicely with medical-grade body effects that lean toward the sedative side with the addition of Face Off OG genetics. Enjoy a stoney, in-your-face buzz off the start that melts down over the body, prettifying the consumer with relaxation that emanates outward.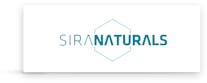 At Sira Naturals, they focus each and every day on one thing: providing their community with premium cannabis, that is sustainably grown and sold with integrity.
INFO:
Edibles are create either by infusing cooking oil or butter with cannabis extract, or by mixing extract directly into other ingredients. Because edibles are digest and absorb by your stomach and liver, the activation is often longer than other consumption methods, taking on average 45 minutes, and sometimes up to 2 hours. It is important to start low and slow when consuming edibles so you don't over do it. 1906 is name for the last time cannabis was nationally accept as a beneficial, versatile medicine.
Bliss is formulate from one of the greatest happy drugs of all time: Kanna, also known as Sceletium tortuosum. Kanna works well on its own, and doubles down on euphoria when paired with cannabis.